Information about our stairlift services in Wexford
We at Stairlifts Plus can provide a wide range of suitable curved and straight stairlift options in the Wexford area. Below we have completed a short introduction of any information that is relevant to your area including areas we call to, grants information and the many types of stairlift services we can provide to you.
You can get up to 100% grants on any stairlift under the Housing Adaptation Scheme with Wexford County Council. The process of getting a stairlift grant involves filling out a form with your local county council with any supporting documentation. The process on getting a stairlift grant can take a number of months and they will usually send an OT out to assess your exact needs.
Once you are approved for this grant they will request that you get 3 quotes from stairlift companies so they can receive a competitive price based on your needs.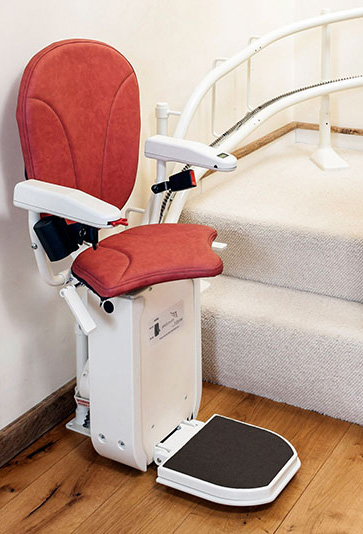 Adamstown
Arthurstown
The Ballagh
Ballindaggin
Ballycanew
Ballycarney
Ballycullane
Ballyduff
Ballyedmond
Ballygarrett
Ballyhack
Ballyoughter
Ballywilliam
Bannow
Blackwater
Boolavogue
Bree
Bridgetown
Broadway
Bunclody
Camolin
Campile
Castlebridge
Castletown
Cleariestown
Clogh
Clohamon
Clonroche
Coolgreany
Courtown
Craanford
Crossabeg
Cullenstown
Curracloe
Duncannon
Duncormick
Enniscorthy
Ferns
Ferrybank
Fethard-on-Sea
Foulkesmill
Gorey
The Harrow
Hollyfort
Inch
Killanne
Killinierin
Killurin
Kilmore Quay
Kilmore
Kilmuckridge
Kiltealy
Monageer
Monamolin
Monaseed
Morriscastle
Murrintown
New Ross
Newbawn
Oulart
Oylegate
Poulpeasty
Raheen
Raheenduff
Rathangan
Rathnure
Riverchapel
Rosbercon
Rosslare Harbour
Rosslare Strand
Saltmills
Scarnagh
Tacumshane
Taghmon
Watch House Village
Wellingtonbridge
Local Housing Department Contact Details:



Address:
County Hall, Carricklawn, Wexford, Y35 WY93.

  Tel 053 919 6000